Five Days at Memorial – Sherri Fink Rating: 4/5 Stars
Since I was younger Katrina happened I didn't know many of the details. Since I am now in the healthcare field it was extremely interesting to read about the conditions of the hospital, the plans (or lack of), and the rescue efforts (again or lack of). The second half of the book focused on after Katrina and while it was interesting, the beginning of the book was more of a page turner for me.
2.  H is for Hawk – Helen Macdonald Rating: 3/5 Stars
This book is part memoir and nature writing. After her father's death, Helen trains a goshawk and it helps her out of her grief. This was the kind of book that I could only read a few pages at a time of. For the most part that was not a bad thing because I was focusing on the writing. However, there were some parts of the books, mostly the parts about T.H. White's book, that I just didn't find myself interested in. This book made me more interested in hawks that I originally was, but not enough.
3. Everything I Never Told You – Celeste Ng Rating: 3/5 Stars
Not only was this story about a family dealing with the death of a daughter/sister, but it dealt with racism, not fitting in, and family issues. I really enjoyed getting to read from different family members points of view. I love being able to see different points of the same story. Unfortunately I disliked many of the characters and they felt a bit cliche.
4. Fates and Furries – Lauren Groff Rating: 3/5 Stars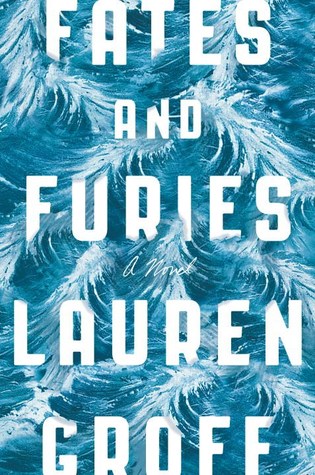 This is a story about a marriage told from the point of view of both the husband and wife. I enjoyed getting to read about periods of time from both of their views. Unfortunately I didn't really like Lotto or Mathilde and didn't really agree with what either of them did or their reasons why.
5. The Mystical Backpacker – Hannah Papp Rating: 2/5 Stars
This book is advertised as part memoir and part guidebook. I was more interested in the memoir piece and  unfortunately that was a smaller portion of the book. Read my full review here.